Hello to everyone,
N reg, first date 12 03 1996. Micra GX 1.3, 128,002 miles on the clock, this might change very slightly getting moved about.
You might think this is a bit cheeky, coming on here and trying to sell a car with the first post. The reason is since we have had this car, it has generated some interest from people. For example being stopped at the supermarket saying how they used to have on of these or my dad had one of these when I was younger and so on. I don't know much about Nissan apart from I learned to drive in a Datsun Stanza, (remember them?) A couple of the 'admirers' said this 1.3 GX type was getting rare (you would know better than me). So instead of sending straight to a scrap yard we thought someone here might be interested or know someone who might be interested. We believe a car should be used as long as possible, the normal runner is a T reg , 3 years younger
We picked this car up as a cheap runner to tide us over while our usual car was off the road. It tested last week to see what might be needed to keep it on the road. It wants work doing that we do not want to spend money on as we don't want to keep a 3 door car – its that simple.
We have got the original document wallet from 'Firsway of Leigh'. Apart from the owner manual, Sony stereo system manual and the NATS guide there are no documents. I have no idea of it's service history. The previous owner bought it as a car for his girlfriend to learn to drive in.
Our opinions: we both like the cars nippy performance, small turning circle and quite a fun drive for a small car. Handy for parking, enough pep for long journeys. The fact the red is still red after 24 years, we have a friend with a Corsa of the same age and colour and it has turned pink! I like the gear box change, my wife doesn't. We both don't like the fact the long doors can hit the pavement if the road has bigger camber than usual. A couple of times the passenger door has dinked the floor.
Whats wrong:
Rear window heats switch doesn't work, you need to hold it in to demist.
The clock bulb doesn't work on dash – if it has one?
Front passenger head rest has tear, I guess something long was put in the car in the past.
Drivers door has unusual damage on leading edge.
General condition of paint work on bumpers is poor.
Boot handle split, only left hand side attached.
The spare tyre is reluctant to hold air.
Whats right:
Pleasant to drive
Sunroof works and doesn't leak
Fairly tidy inside
It (almost MOT) runs for it age.
I have created a shared folder on dropbox with some photos and a PDF of the online MOT history. I will take a few more photos tomorrow in the day light, the current set were taken when the light was fading yesterday so aren't too good.
We are about 2.5 miles from junction 16 on M6 in north Staffordshire.
https://www.dropbox.com/sh/inv1tb0tbj2wrce/AADPh_OFXzTYnEXEtyxAY4I9a?dl=0
Let me know if you have any questions or want anything specifically photographing.
Many thanks,
MOT Fail points:
Shock absorber has a serious fluid leak Nearside front 5.3.2(b)
Suspension component mounting prescribed area excessively corroded significantly reducing structural strength Offisde Rear (outer sill and backing sill) 5.3.6.(a)(i)
Brake pipe excessively corroded Offside Rear (from load valve) 1.1.11( c )
Before I scrap this car I thought it best to see if this might be of interest to someone as a project or donor.
Headlamp aim too low Nearside 5.1.2(a)
Headlamp insecure Offside 4.1.1 ( c )
Advisories
Suspension component mounting prescribed area is corroded but not considered excessive Nearside Rear 5.3.6(a)
Brake pipe corroded, covered in grease or other material Nearside Rear and Offside, at wheel cylinder 1.1.11( c )
Seat belt slightly damaged Offsider Rear 7.1.2(b)
Tyre slightly damaged / cracking or perishing Nearside Front 5.2.3(d)
Rear (axle beam corroded)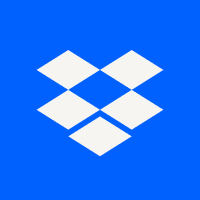 Dropbox is a free service that lets you bring your photos, docs, and videos anywhere and share them easily. Never email yourself a file again!

www.dropbox.com